East Texas Gem and Mineral Society
Tyler, Texas
​
The Fossil Sub-Group is reorganizing. Please stand by for upcoming information. For the time being, bring your fossil finds to the Mineralogy Group meetings.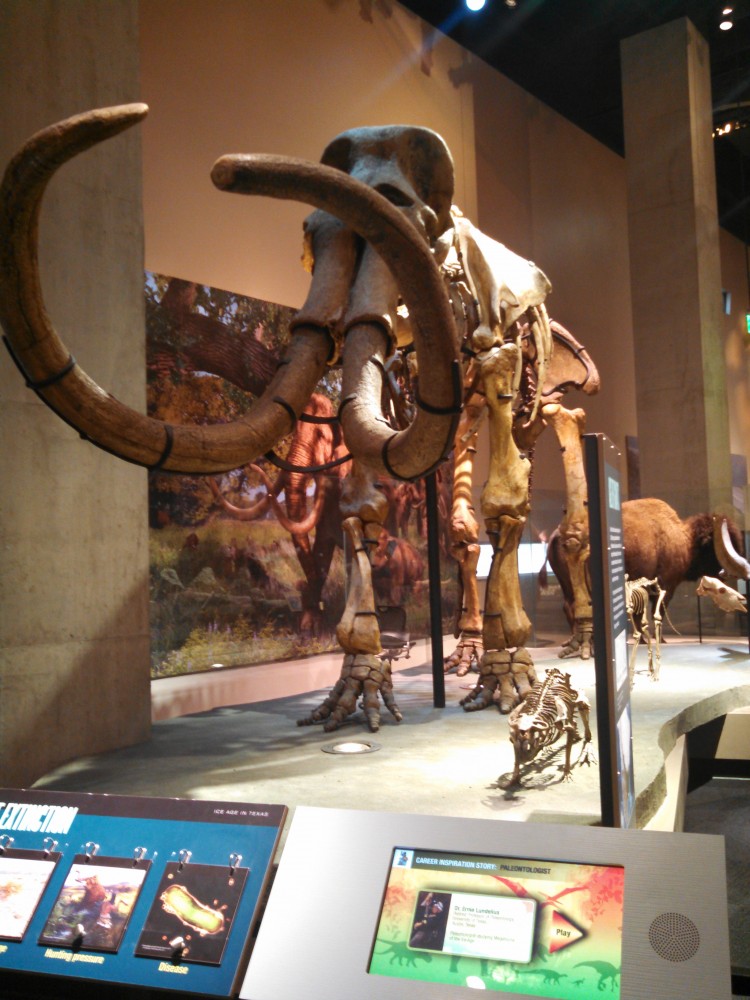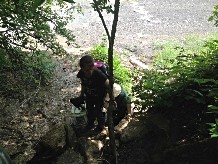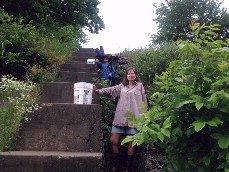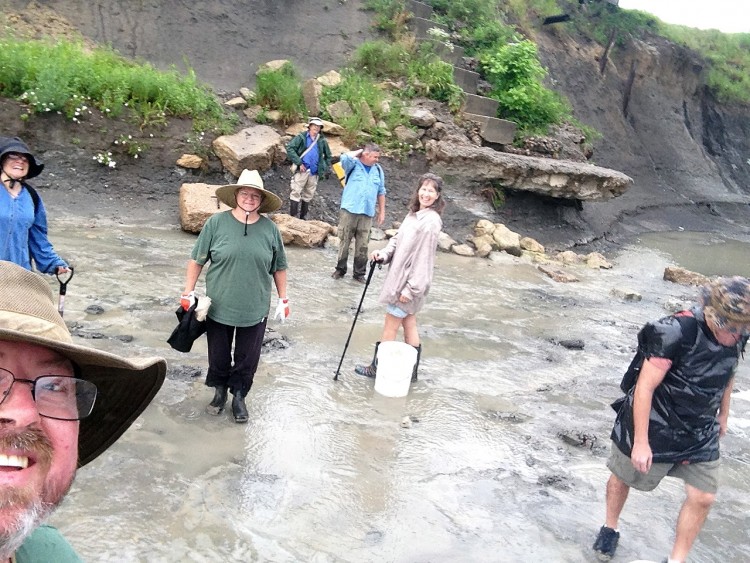 'There be Giants here.' These steps are three-plus times the size of regular steps. Not for the faint of heart. More than one unwary fossil hunter has pitched into the shrubs from bounce recoils!
The cool rain and flowing river didn't dampen spirits!
The rigorous climb up from the North Sulphur River (carrying fossils!) is made somewhat easier by using the French drain beside the 'Giant's' steps.
2017 - Upcoming Fossil Group meeting -

TBA



​​

At this time, Fossil Group Meetings are held in conjunction with the Mineralogy Group meeting the 2nd Tuesday of the month​​ at 6:30pm. Feel free to bring Fossil samples to share for Identification purposes. If you have identified a fossil you've found, bring it with you and share how you identified it. Organization, structured programs and field trip ideas are discussed.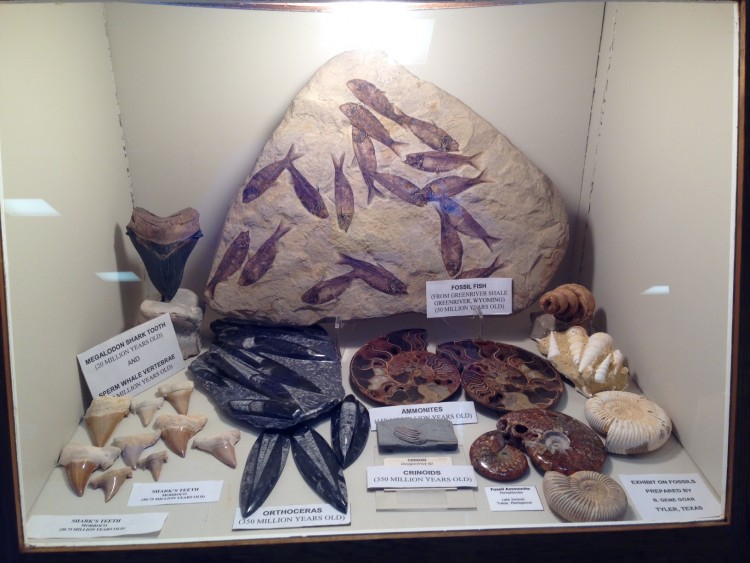 Ross Perot Museum of Science & Nature -

photo Courtesy Kinney Polve.