East Texas Gem and Mineral Society
Tyler, Texas
​
Pictures from our Lapidary / Jewelry Group meetings. Click on photos for a larger image.
If you are interested in many of the different areas of the Lapidary Arts, this would be the group for you. We try to shape the group meeting around the needs and wants of the group. Our meeting cover things like cutting rough material, cabochons making, wire wrapping jewelry, tumbling rock, making gem trees, faceting, and any other area that might concern the group.
​
​ The Lapidary / Jewelry Group meets the 2nd Saturday of each month from 2:00 - 4:00 PM, and is open to all ETGMS members age 14 and above. Members who wish to have thier name put of the email list for updates and meeting location information, contact Terry Roberts at the email address below.
We offer a course in silversmithing and another course in basic wire wrapping.

​​The silversmithing course is taught by our very talented Kinney Polve at his work shop at a date to be determined later. Due to equipment limitations, he can only teach two students at a time, so several classes my be needed to accommodate all who are interested in learning this skill. Classes range between $25 and $30 for materials.
​
Kinney and Terry offer classes in basic wire wrapping to be taught at Kinney's work shop. This class is free and all the tools and copper wire used in the class will be donated by the Society.

​ However, please note that the tools belong to the club and will not become the property of the student. Kinney is trying to find an inexpensive source for cabs for the class to use, but you will not be charged for the cab.

​​ If you already have a cab that you want to use, be sure to let us know and bring it with you when you attend the class.

​​Class size limit: 4 students per instructor in order to complete the course in one day. Two instructors: class size is limited to 8 students per session.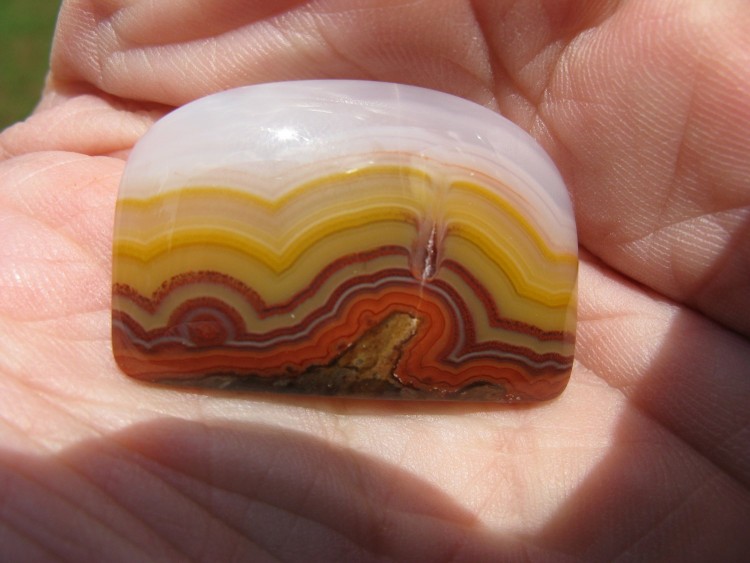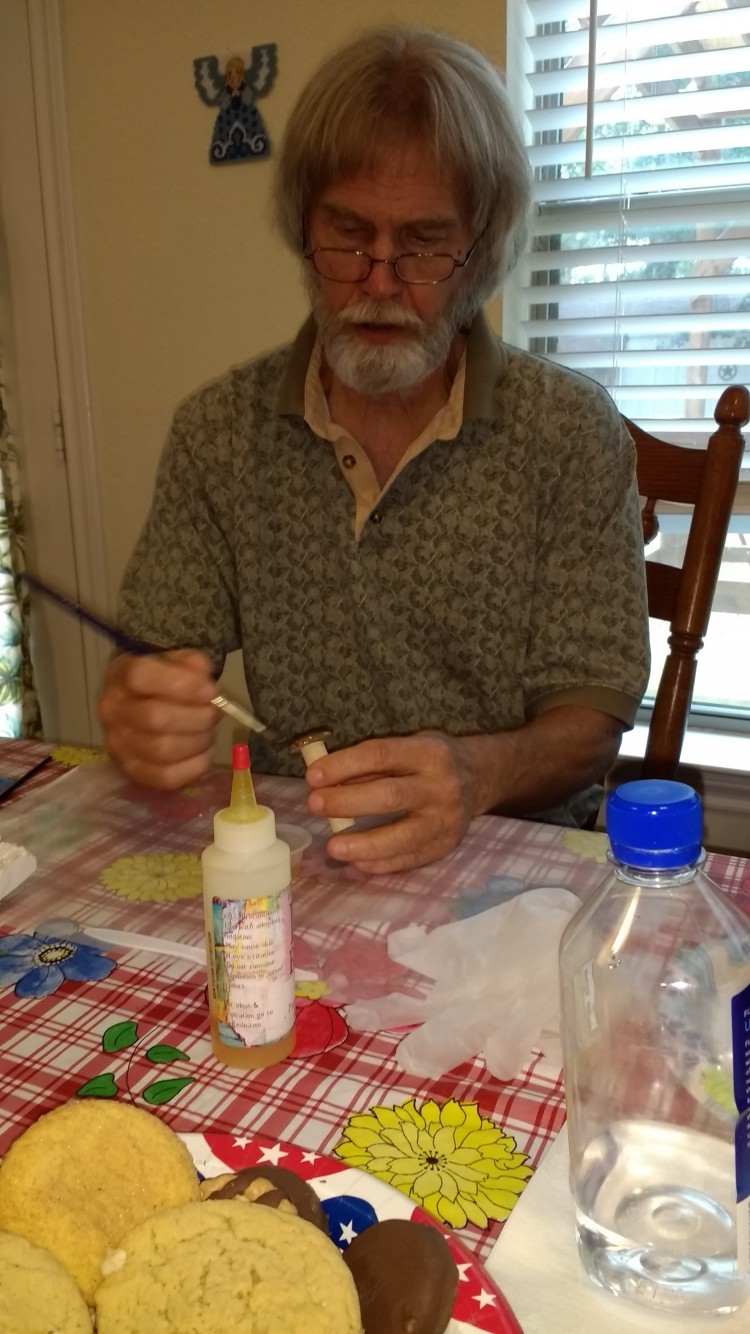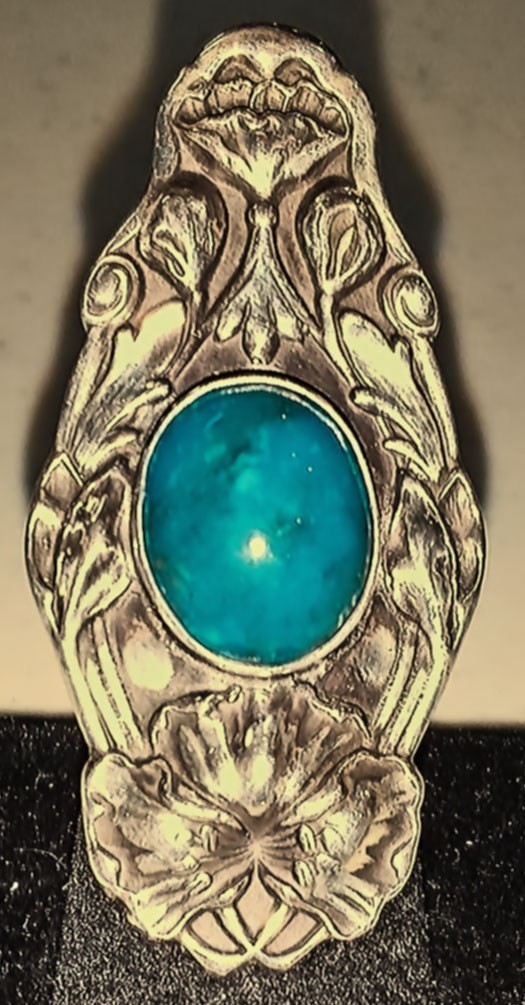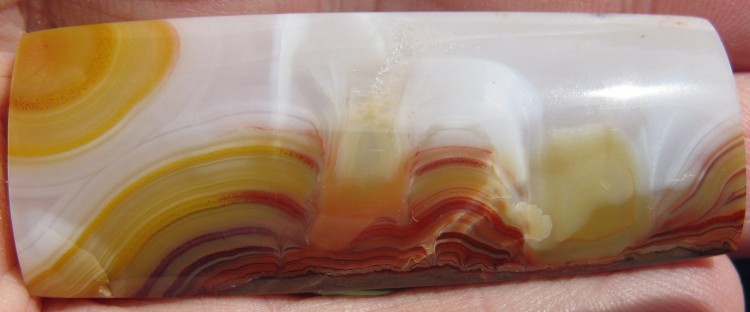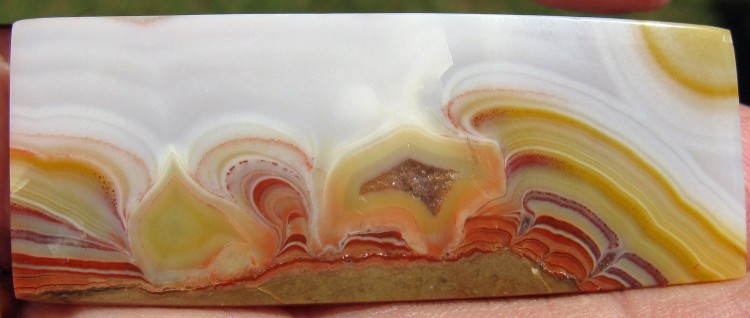 Teepee Canyon Agate from South Dakota

​​Photo by
Terry Roberts​
​​​
Teepee Canyon Agate from South Dakota
​​Photo by
Terry Roberts​