East Texas Gem and Mineral Society
Tyler, Texas
​
Kelly Ford is the new chair of the Mineral and Fossil Sub group. See the ETGMS Members Only page for Kelly's address.
​

​​​​
Issues in Gem, Mineral and Fossil Identification are discussed. Feel free to bring gem and mineral samples you have questions about. Bring a sample you have identified and share how you identified it with the group.

Next Meeting on July 11th at Kelly Ford's home! 6PM. Program subject: Petrified Wood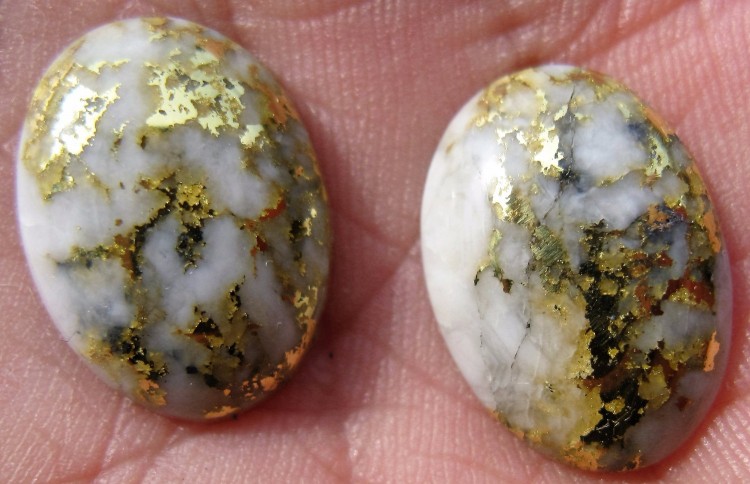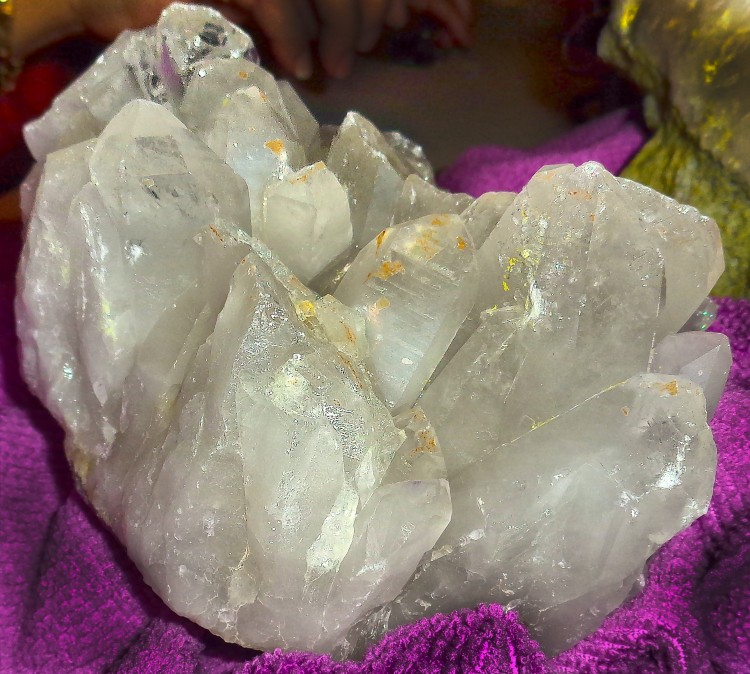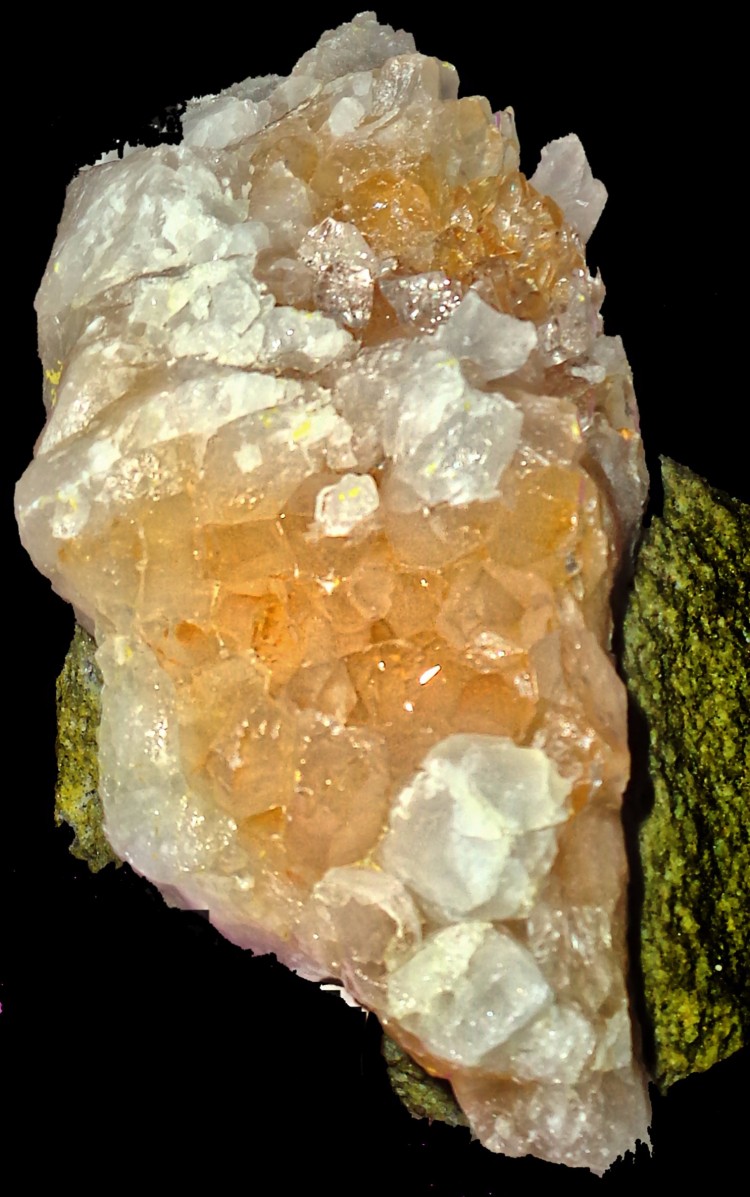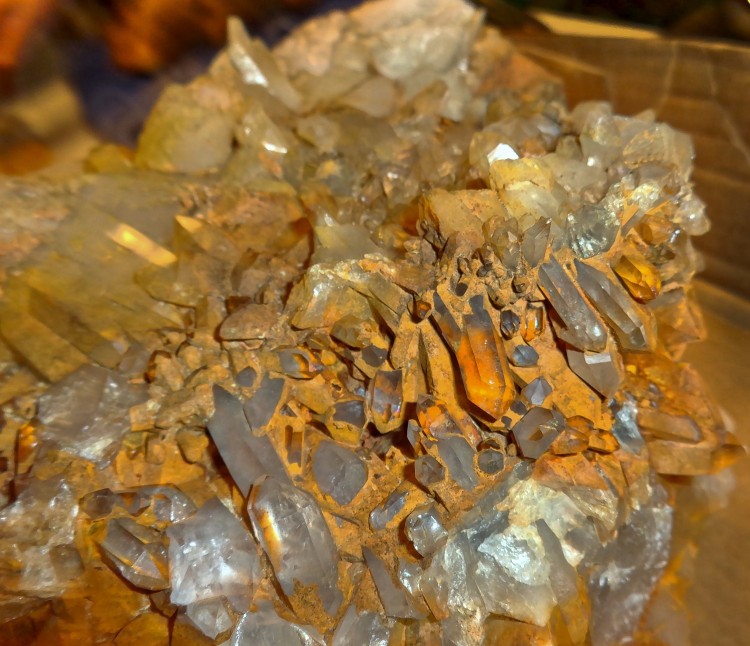 Crystal Quartz specimens from the Wegner Crystal Mine, Mt. Ida, Arkansas.
Images by Lynn Metcalf
The ETGMS Mineralogical Group met on Tuesday, June 13, 2017 from 6:00 - 8:30 p.m. at the home of Kelly Ford. There were fourteen members in attendance.
Due to anticipated inclement weather, the meeting was held inside. The meeting began with fellowship, Bar-B-Que and peach cobbler. ETGMS Charter Member, Charles Creekmur gave a presentation on Quartz Crystals, which included a slide show of a variety of remarkable quartz specimens. He also demonstrated the "firing" component of quartz which amazed everyone!
ETGMS President, Fred Mahaffey then gave a presentation on acid cleaning Quartz Crystal. The group also discussed the differences of cleaning with oxylic and muratic acid.

The meeting then progressed to identifying and admiring the mineral specimens brought by the group… and I must say, we had some amazing pieces!
The meeting concluded with a decision on our next month's meeting topic, which will be Petrified Wood.
The meeting will be held at the same location on Tuesday, July 11, 2017, so mark your calendars and plan to attend. We would love to have you join us!

Thanks,
Kelly